Honored
Officials on this page have served, or are serving, their country and their community, with Honor & Distinction.
THANK YOU FOR YOUR SERVICE

Chuck Ambrose

Baseball 30 yrs, Basketball 24 yrs, Football 5 yrs, Volleyball 27 yrs
U.S. Air Force, 6 yrs, 9 mnths, E5
Bill Becker

Baseball 9 yrs
U.S. Air Force, 21 yrs, E7, Retired
Mike Cooper

Baseball 10 yrs
U.S. Army, E5, Old Guard, Infantry, Medic, Airborne, Ranger

Ed Dufrene

Baseball 16 yrs, Football, Softball 13 yrs, Volleyball
U.S. Army, 3 yrs, E5, 101st Airborne/LRRP Team Leader
Combat Wounded Vietnam Veteran.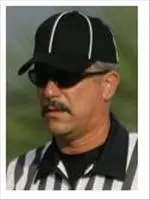 Roy Holbeck

U.S. Air Force, 20 yrs, E7
Currently employed as a Civil Servant (since 2006) with the Delta 45
MCOA member since 2000 in football and 2005 in baseball and served 1 year as a Volleyball official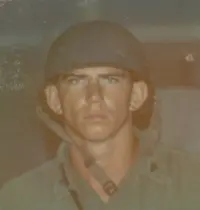 Ron Patrick

Baseball 31 yrs, Softball 6 yrs, Volleyball 15 yrs
U.S. Marine Corps, 3 yrs, E4
Bill Stanley

Baseball 15 yrs
Cocoa Beach Police Officer, high-test rank
---
In serving in the military, and in officiating, there's the common bond of being a member of a team and creating order out of chaos. Battlefields to Ballfields is providing veterans with an opportunity to hone their newfound officiating skills and participate in something that will give them a new sense of self-worth along with the ability to make some extra income. While the ultimate goal will be to get some of our returning veterans into the upper levels of officiating, including the professional ranks, they will start out at the local level working high school and youth level games. Local associations are actively recruiting because there aren't enough officials signing up.
---
© 2023 MCOA
P.O. Box 372583
Satellite Beach, FL., 32937

Last update: August 26 2022 09:37:54
---